Understanding the Cremation Process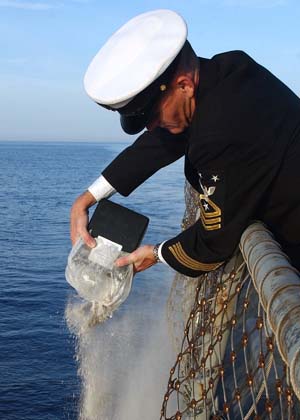 Cremation is the practice of burning human remains, as opposed to simply burying them in the ground. It is becoming increasingly popular in many countries, for a variety of reasons.
Some people don't like the idea of decomposition, and would rather their remains be disposed of quickly and cleanly. Plus, there are environmental reasons for choosing cremation. Traditional burial takes up a lot of space - an increasing problem in space-poor countries like England and Japan. The coffin also contaminates the soil as it disintegrates, as do the chemicals and plastics used in the embalming process.
Crucially, cremation often works out considerably cheaper than burial, because - although the option's there if you want it - you are not obligated to pay for a service, casket, cemetery plot, vault and headstone.
Religion often plays a big part in people's decisions about what they would like to happen to them after death. Cremation is central to Hindu beliefs, which dictate that the cremated remains should be immersed in the holy river Ganges by the closest male relative. In Japan and Taiwan, the bone fragments are given to the family who use them in a burial ritual before final interment. Roman Catholicism requires that the cremated remains are buried or entombed, while some fundamentalist Christians believe that Scripture disallows cremation altogether.
The laws governing the act of cremation differ according to country. In the US, for example, a body ready for cremation is placed in a casket specially built for cremation, or a cardboard box which is removed from a wooden shell designed to look like a traditional casket before burning. In the UK and Germany, the body is cremated with the coffin.
It is a myth that if you are cremated you don't get a funeral. You can choose not to have a funeral - if you're not religious and you want to keep costs down for your family, then this might be an attractive option - and request a "delivery only" cremation, but you can also be cremated after a full traditional funeral service.
Once the body has been cremated, the remains are given to the next of kin within a simple container, or an urn if one has already been purchased. Normally, the urn is then stored in a special memorial building (a columbarium), buried in the ground, or kept in the family home. Columbarium niches and cremation plots usually take up less space than a traditional burial plot or mausoleum crypt, and cost less. The remains can be split into several containers if the surviving family is geographically widespread.
The remains can also be scattered at sea, or somewhere that the deceased felt was special - a field or mountain or river that they found particularly beautiful or that was important to them personally.
Or you can choose to go out with more of a flourish. Some of the more unusual ways to disperse cremated remains include sending them out into space, making them into jewellery, sending them up in a helium balloon, putting them into fireworks or scattering them from an aeroplane. Remains can also be incorporated into an artificial reef or mixed with paint in a portrait of the deceased.
If you are considering cremation - particularly if you would like to opt for the "delivery only" option, or want your remains disposed of in an unconventional manner - make sure you discuss your wishes with your family first. They might feel they need a traditional grave and headstone to visit and remember you by, or at any rate something more physical than ashes scattered in the air. Better to persuade them before the time comes than have them oppose your wishes after death.